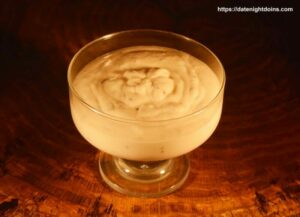 Paw Dads Alabama White BBQ Sauce is one of my favorite sauces. Almost everyone has their own family recipe for this all-purpose sauce. This is a mayonnaise-based sauce, on the tangy side with a kiss of horseradish, and smoked garlic. This one was my grandfather's recipe; we have posted my mothers and uncles versions also. I call them "The Same, But Different" …
A delicious, sauce to have in your kitchen that works well as a grilling sauce for chicken, pork chops or ribs on the grill. And it makes a great dipping sauce and can be served either hot or cold.
Prep Time: 10 minutes
Ingredients: Paw Dads Alabama White Sauce
2 cups Miracle Whip or creamy salad dressing will do.
1/3 cup white wine vinegar
1/3 cup lemon juice
2 Tbsp. prepared horseradish
2 Tbsp. smoked minced garlic, (See recipe)
1 Tbsp. coarse ground black pepper, to taste
1 Tbsp. sugar
1tsp. kosher salt, to taste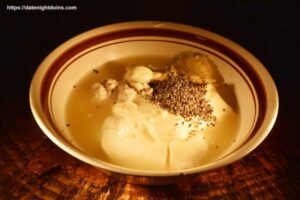 Directions: Alabama White Sauce
Whisk together all ingredients until blended. That's it, you're done.
Cover and refrigerate for at least 30 minutes.
You can store it in the refrigerator up to 1 week but it has never last that long before it's gone.