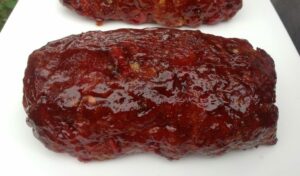 This recipe is one that took first place in a BBQ competition out of Westmont Illinois by the Smoke Daddy VooDoo BBQ Team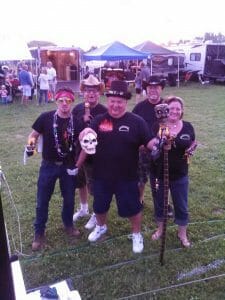 Prep Time: 15 minutes
Cook Time:  350 degrees for 1 hour or until 175 degrees internal temperature
Grill: Pellet Pro 1190/ Pellet Pro 2300/ Pellet Pro Sidekick
Pellets: Apple/ Cherry
Award Winning Mo-Jo Meatloaf
By the Smoke Daddy Inc. VooDoo BBQ Team
1⁄2 Cup Brown Sugar
1⁄2 Cup Favorite BBQ Sauce
1 1⁄2Lb Lean Ground Beef
3⁄4 Cup Whole* Milk
2Eggs
1 1⁄2 Teaspoon Salt
1⁄4 Teaspoon Fresh Ground Black Pepper
1 Small Onion, Diced
 1⁄4 Teaspoon Ground Ginger
3⁄4 Cup Crushed Saltine Crackers or Bread Crumbs
Directions:
Preheat oven or smoker to 350°F (for best results, use a Pellet Pro® Pellet Grill). Lightly grease a 5×9 loaf pan.
Spread BBQ sauce evenly across the bottom of the pan.
Mix together ground beef, brown sugar, salt, black pepper, onion, breadcrumbs and ginger.
Add milk and eggs and form into a loaf.
Place loaf on top of the BBQ sauce and spread evenly across the top of the pan.
Bake for 1 hour or until juices are clear.