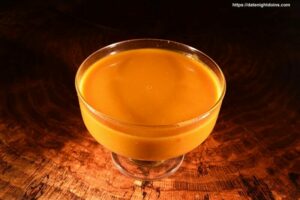 Not only is it delicious it also makes a great grilling sauce. Working as a binder for your seasoning and a browning agent. Not only a great grilling sauce, but it's a good dipping sauce for wings and adds a ton of flavor to burgers and sandwiches. Patti likes it on veggies, both raw and cooked.
As with most regional sauces there is no one way to make it. Everyone's grandmother has her own version. This one is Uncle Bubbas… 
Prep Time: 10 minutes
Ingredients: Carolina Gold BBQ Sauce 
Directions: Carolina Gold BBQ Sauce 
This is an easy one. Place all of the ingredients into a bowl and whisk until smooth.
Serve as is or it gets even better if you let it get happy overnight as the flavors blend.
Just pour it into a quart jar to save it.