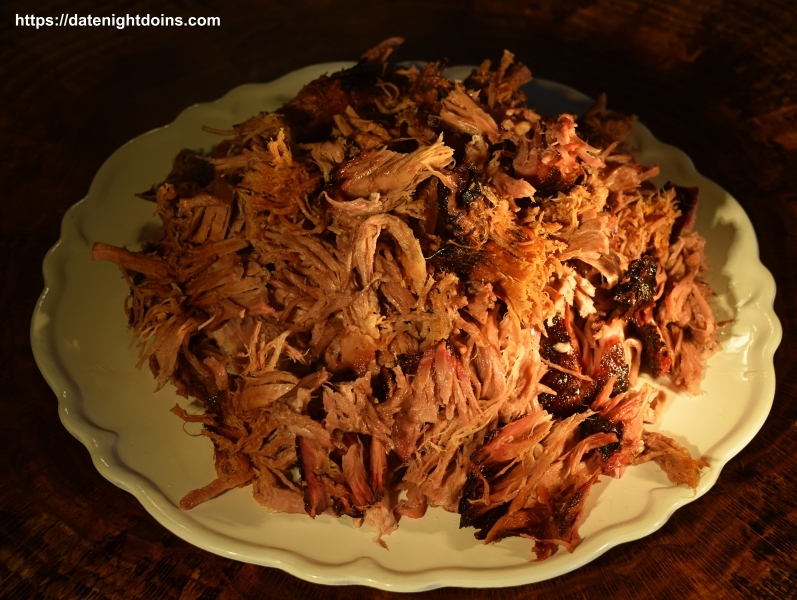 We do all sorts of things other than "Pulled Pork Sandwiches", think about pizza, burritos, nachos, enchiladas, tacos, chili, baked potatoes, omelets or biscuits and gravy for example.
We get lots of "How To" questions on how to make pulled pork. I find that most folks over think it. So, we are going to show you how we do it. No tools, trimming or brine. A thermometer would be nice and you can get these cheap. But you don't really need one of those either. Man has been cooking without one for over 1000 years.
Using a pellet grill makes it even easier by just setting your temperature and forgetting about it. It locks onto your set temp and holds it perfectly. But you can do this pork in anything you can hold a temperature in.
Backyard BBQ
A Wood Pellet Grill Recipe
Prep Time: 10 minutes
Cook Time: 11 ½ hours @ 240* (116c)
Grill: Pellet Pro Vertical or 1190 grill
Pellets: Apple Blend
Ingredients: Easy Pulled Pork
Pork butt, we did two, 10 and 11 pounders
"Bexten's Best"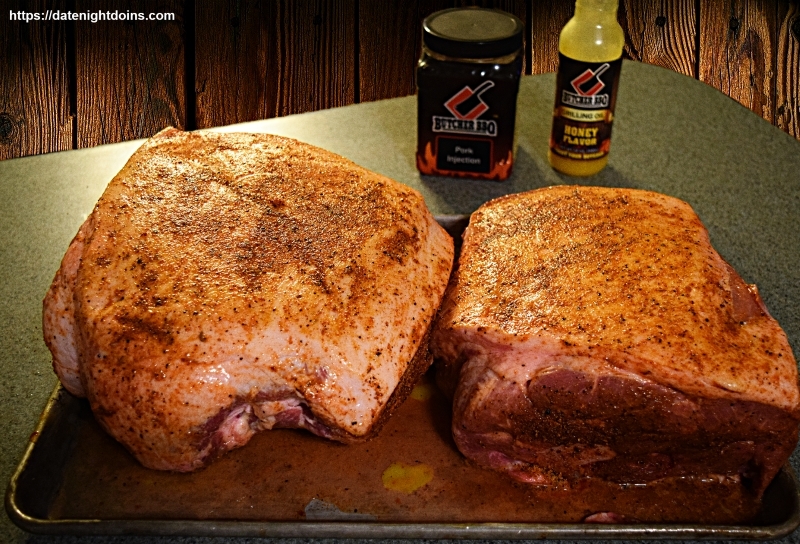 Cooking Directions: Easy Pulled Pork
Then a nice coat of the grilling oil on the pork; you can use any kind of oil or even mustard. We used the Butchers BBQ Grilling Oil. The oil works as a binder for your rub and makes a nice bark or crust on the pork.
Do a coating of your seasoning and rub it onto the oiled pork.
That's it; you're ready for the grill.
Preheat grill to 225* (107c)
Place your seasoned butts right on the grill at 225* (107c) for about 11 ½ to 13 hours for these. Your smoking time will vary some due the size and number of your Pork Butts on the grill.
The smaller one was ready to come off the grill in 11 ½ hours and the bigger one went for 13 hours. There was only a pound difference.
When the pork reaches an internal temperature around 210* (99c) pull it off and let it rest for 30 minutes or so until it is cool enough to pull.
We pulled our pork butts by hand just to show you how easy it is to do. Folks have been using just a couple of forks 100's of years so again you don't need any special tools to make some awesome pulled pork.
As the pork was in the smoker we then made up a batch of our North Carolina Style Vinegar BBQ Sauce. This may be one of the Best Carolina style sauces I have ever had.  This is a VERY BOLD sauce and is MAGIC on Pulled Pork and one of our most requested recipes!!!
Note: I get a lot of questions about the kind of pellets you can use with a recipe. Keep in mind that a recipe is just an outline. Some you need to follow closely like when you are making bread, but most you can do anything you can dream, our favorite way to cook. Feel free to mix and match the pellets until you find a combination you really like. Also, you are only smoking at temps less than 250 degrees (122c), anything higher is cooking and there will not be much if any smoke so it does not matter what kind of pellet you are using.
Backyard BBQ
A Wood Pellet Grill Recipe