Firehouse Steaks
A Wood Pellet Grill Recipe
Prep Time: 15 minutes
Cook Time: Steaks 8 minutes
Grill: Pellet Grill using Sear Daddy Sear Station
Pellets: Hickory pellets
Ingredients: Firehouse Steaks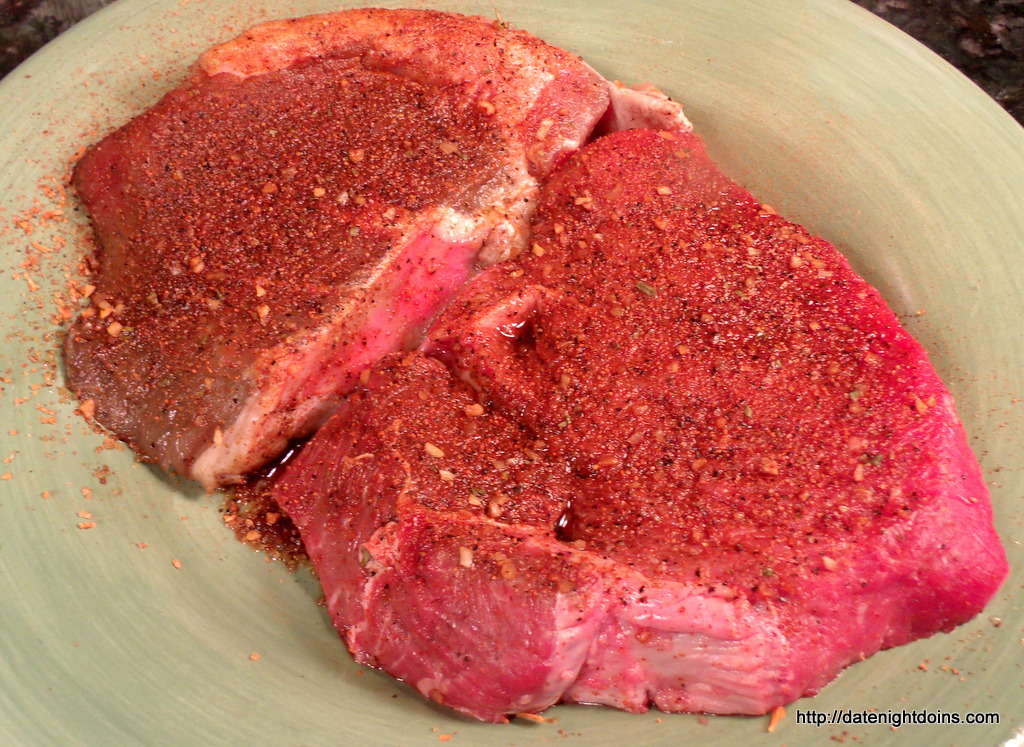 Firehouse Steaks
A Wood Pellet Grill Recipe
Directions: Firehouse Steaks
We are just going to talk about the steaks tonight. Rub your steaks down with a dusting of Pete's Firehouse rub and let them come up to room temperature.
Preheat your Grill to 500* (260c) and let your grates get hot. I did this for 4 minutes per side with a quarter turn halfway for those nice grill marks.  Perfect. I like to pull our steaks around 120* (48c) nice and rare.
This will be rare. Keep in mind that the meat will continue cooking for another 5 – 10 degrees after you pull it off the grill. So for medium pull it at 140 (60c) and overdone 160 (72c). I use a Instant Read Thermometer for checking meat temperature
Note: I get a lot of questions about the kind of pellets you can use with a recipe. Keep in mind that a recipe is just an outline. Some you need to follow closely like when you are making bread, but most you can do anything you can dream, our favorite way to cook. Feel free to mix and match the pellets until you find a combination you really like. Also you are only smoking at temps less than 250 degrees, anything higher is cooking and there will not be much if any smoke so it does not matter what kind of pellet you are using.