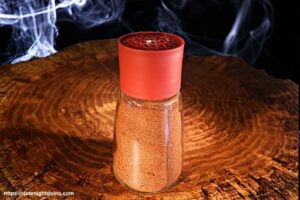 Tex-Mex Seasoning, with brisket on sale this week we picked up about 35 pounds of Big Beef!
We thought we would step away from the traditional smoked brisket you see everyone doing. We wanted to show how you can do so much more with that "Big Beef" flavor that will have everybody coming back for a second helping.
To do this we needed a "Tex-Mex Seasoning" that would bring out the big beef flavors in every direction we took with our Tex-Mex cooks this week.
You can feed a lot of people with a big brisket and we've done 2 of them. So far, we've done a brisket pie, tacos, burritos, enchiladas, nachos, stuffed poblanos, Machaca con Huevos and even ground a few pounds for burgers. It has been a fun week on the grill!
Directions: Tex-Mex Seasoning
This is an easy one.
1 ½ cup chipotle chili powder
½ cup smoked paprika
½ cup brown sugar
½ cup black pepper
¼ cup crushed red pepper
2 Tbsp Butcher BBQ Honey Rub
2 Tbsp Cocoa
2 Tbsp garlic powder
2 Tbsp onion powder
1 Tbsp Butcher BBQ Hickory Salt
1 tsp coriander powder
Place all the ingredients into a bowl or jar with a lid.
Mix well…
That's it, I have used in my sauce also…