How Smoke Preserves Food: A Guide To Cold Smoking
August 30, 2022
Smoked Macaroni and Cheese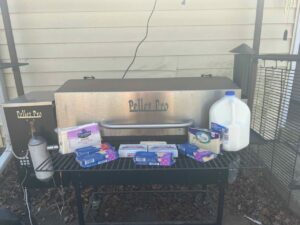 You haven't had mac and cheese until you've tried smoked mac and cheese. It's rich, creamy, chock-full of flavor, and super easy to make. I have to warn you, though. Once you taste it, you'll never want to have it any other way. That rich, smoky flavor is borderline addictive. Now that it's grilling season again, this is the perfect side dish to have, along with smoked brisket or a slow-cooked pork shoulder, it is also a great stand alone dish for that perfect comfort food.
Ingredients;
1/2 Cup Flour

6 Cups 2% or Whole Milk (This time we used 2%)

1 Stick of Butter, Melted

2 Lbs Macaroni Noodles

2 Tablespoon Garlic Powder

16 oz Cream Cheese, Cubed

24 oz Colby Jack Cheese

16 oz Monteret Jack Cheese

24 oz Pepperjack Cheese

1 Cup Bread Crumbs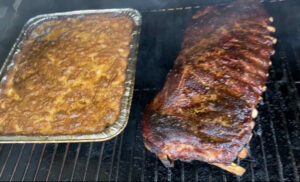 Directions:
Bring a large pot of water to a boil, boil the pasta to al dente, or 2 minutes less than the package instructions. Drain and return to pot.

Preheat Smoker to 225 degrees with the Heavy D Stick Burning Heat Diffuser in. You can opt out of using the Heavy D, but we like to add a little extra smoke flavor. Make sure to keep the temperature at 225 or under when smoking Macaroni and Cheese, anything over 225 will overcook your noodles and make the end product dry.

Shred your cheeses, We always use block cheese, the pre-shredded cheese does not melt right and makes the end product clumpy.

Add all ingredients to a foil pan and stir to combine. Top with 1 Cup of Bread Crumbs.

Place your pan in the smoker and smoke for 1-2 hours depending on your preference of smoke profile, with the Heavy D inserted 1 hour was perfect for our taste.